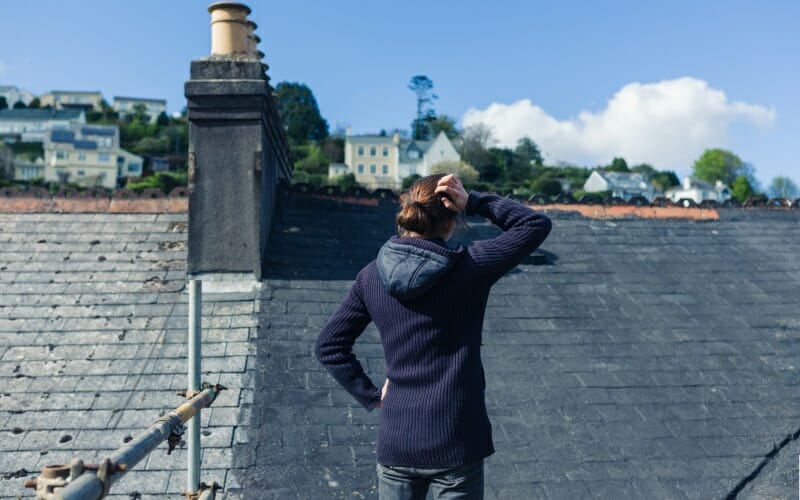 12 Mar

WHEN YOUR HOME ACTUALLY NEEDS A ROOF REPLACEMENT

Your home just may need a roof replacement at times other than after a hail damage. You should consider installing a new roof when the existing roof is old, has enough wear and tear or is experiencing missing shingles after every little wind storm.

Once the old roof starts to leak, you have waited too long. The roof replacement could have just become more expensive. By the time you notice the leaks, there is a good chance some structural or decking damage may have already occurred adding to the repair costs for your home.

There are some things to look for when inspecting your roof to decide if your home needs a new roof.
How Old Is Your Existing Roof?
If you've lived in your home for many years and don't know when the roof was last replaced, consider having a roof inspection. A roof inspection from an honest and credible roofer can reveal if your roof needs a replacement or repair.
Usually, if your existing roof was installed properly with Shingles such as GAF or Owens Corning, your composition shingle roof should last 20 to 25 years easily if not longer.
The life of an existing roof can depend on how the ventilation was prepared when installing the roof. If ventilation wasn't done correctly, that can accelerate the ageing of the roof shingles.
Visually Inspect Your Existing Roof
You can simply go outside your home and visually inspect your roof.
Are the shingle lines still clear or can you see sags and other irregularities? A sag would indicate that the sheathing underneath is rotting. What about the valleys? Those are the parts of your roof where snow and rain flows to the gutters. Look and see if they are in good shape.
Are there any shingles missing? Have any shingles fallen down or into the gutters? Check this out. If shingles are missing from your roof and if shingles are visibly damaged, you may need to start thinking about preparing for a full roof replacement.
What Do Your Gutters Tell You?
You should be cleaning your gutters at least twice a year.
When you clean your gutters, do you find a lot of roofing granules in the gutter? If so, it tells you the shingles are breaking down. You should get a roof inspection to determine how bad your shingles are.
Inspecting Your Attic After A Good Rain
During or immediately after a good rain, go into the attic and look for any evidence of leaks or moisture. Check to see if any daylight is streaming through the roof boards.
If there are leaks present in the attic or if you can see daylight streaming through the roof, then your roof needs attention. It is time to call your honest roofer.
Those are some of the basic steps you can do to keep an eye on the condition of your roof and help you decide when professional help is required.
When the roofing inspector arrives, inform them of any suspected damage you have observed. They will be able to validate the damage you indicate, as well as look for any damage you may have missed.
Don't wait months or even years, as the damage to your roof only gets worse and more expensive, the longer you wait!
Have Questions? Call, Text Or Email Us!
If you have questions about your roof, need to call your insurance for a claim or if you are just not sure how to go about this process, give us a call at (817)-966-2863 or email us at [email protected]
We provide FREE roof estimates 24/7, 365 days a year. No commission sales, no games, no fuss. 817-HONEST-1