20 Mar

Warning Signs of a Storm Chaser

These are all "foot in the door techniques" that middleman contractors and sales people use to get into your homes and take over your claim.
* The Free Roof Inspection
Nearly all roofing companies offer free or complimentary roof inspections. However, remember what we mentioned in earlier blogs about door knockers or contractors that come to your home or call you uninvited. Actual roof installers are busy working. They do not knock on doors or make telemarketing calls.
After every hail and wind storm middleman contractors rush to our neighborhoods offering free roof inspections.
Once inspected, they claim to have observed roofing damages that warrants a new roof or major repair. This may be the case, however, always get a second opinion before filing a claim and never sign anything!
Many of the complaints filed with the Fort Worth Better Business Bureau reported some contractors intentionally causing damage to their roofs during the inspection and/or showing them pictures of other people's roofs.
Nearly all of the complaint's reported the sales person initially being very polite, knowledgeable, and helpful. However, no matter how professional they seemed, by the end of the meeting, they were all encouraged to submit an insurance claim, allowing the contractor to "handle everything" with the insurance company.
Unfortunately for many, the contractor either disappeared with the insurance check or once the work started, the homeowners were horrified to learn that the super nice sales person did not know as much as he claimed and the crew was not what was promised.
* Roofers Who Create a Sense of Urgency
Any urgency at all should be considered a warning sign. Pretending that you only have a limited time to make a claim and that they need to get started right away is a sure way to get you to make a quick decision.
Another sneaky sales trick that has proven to be very successful for sales and middleman contractors.
* The Emergency Tarp Repair Scare
Ok, so if you are 100% certain that your roof is actually leaking, then a tarp repair may be immediately necessary.
However, never allow a tarp repair to be free. Demand an estimate and a receipt for any services or alterations made to your home/property. If you allow a contractor to perform a free temporary repair or alteration to your home and you then decide to hire a different contractor for the roof replacement, they can put pressure on you to pay for the "free" repair services they provided for any amount they now want.
The worst part, 95% of the time, emergency tarp repairs are not even truly needed. They are simply being used by sales teams and contractors as a high pressure, sense of urgency trick, to get you to allow them to perform work on the property.
If they agree to tarp your roof for free, most homeowners are going to then naturally feel obligated to hire them, if the claim is approved. Not to mention they will now have immediate invoicing capabilities against your insurance company.
Sales People Are Not Roofers:
The bigger issue? Not only are most of tarp/felt repairs not needed, they are also not being performed correctly by actual roof installers.
Sales People Are Not Roofers!
Simply nailing down a few strips of felt on your roof "Will Not Stop A Leak."
We highly recommend that homeowners always wait on performing any alterations or tarp repairs to the roof until you are 100% certain of who you will be hiring.
Allowing a contractor to make free repairs or alterations to your roof, could come back to cause you massive headaches in the future.
Always demand an estimate for the tarp repair and always get a second or third opinion before permitting the repair and  "Always Pay For The Repair Service" being sure to get a paid in full receipt upon completion.
Never allow the repair to be free. Is anything ever really free?!
* Asking You To Sign Anything
Never sign "anything" until you are 100% ready to start the work.
Asking you to sign a work order or "contingency agreement" allowing them to meet with your adjuster on your behalf should be considered High-Way Robbery.
This is an attempt to take over your insurance claim without giving you time to discuss pricing, pick out products, talk about ventilation, see written estimates, seek second opinions or do your own research.
It is highly recommended that homeowners handle their own insurance claim and keep their personal insurance information private.
* Roofers Avoiding Written Estimates
This is the most obvious red flag!
ONLY SCAMMERS AND MIDDLEMEN WILL WANT TO AVOID GIVING YOU A WRITTEN ESTIMATE.
Why would a contractor not want to give you an estimate?
*They are not a true hands on roofing company and simply are not experienced enough or have no idea how to write a real roof estimate of their own.
*Take over your insurance claim is how they were trained. Not getting in a bid war.
Remember, they want "all" of your insurance money, not some of it.
By giving you an "honest estimate upfront", they risk under pricing the job for less then what your insurance company may pay you.
Taking over your claim is the quick sale and pays the most money.
An actual hands-on legitimate roofing company, should always be able to prepare a thorough and detailed written estimate of their own, should never ask to see your insurance papers and should always give you plenty of uninterrupted time to do your own research.
* Asking For Advance Deposit
When a roofer requests a deposit up front, it is an immediate red flag. They are either under funded or want to pocket a quick commission with your money.
Paying money upfront also puts you at a disadvantage in the event they do poor work. If you decide to change your mind and find a different contractor, you will have already paid them some of the money. This will only make things much more stressful for you.
Complaints filed with the Fort Worth Better Business Bureau reported roofing contractors being very smooth and convincing regarding deposits. In the end, most simply took the insurance check and vanished or strung the homeowners along, demanding more and more money as time went on. Other contactors admitted to spending all of the money on other projects.
No matter how great they sound or how much you like them, it is just not worth the risk. Never pay a deposit. If they cannot under stand your reluctance, find someone else.
In our opinion, no established or legitimate roofing company with any real experience should have to ask you to pay anything until all of the work is 100% complete.
* Contractors Who Claim to Maximize Your Claim
"We will make your insurance company pay the maximum amount".
A lot of complaints reported this sounding very tempting. But why? The contractor is keeping all your insurance money! Not You.
Maximizing your claim will do nothing for you!
Your insurance company was just there for you when you needed them. You said you had hail damage, they agreed and paid you.
Why rip them off? Or even worse, why allow a contractor to rip them off on your behalf?
Just because your insurance company may be willing to pay a maximum of $15,000 for your roof replacement does not mean you should immedialty charge them that amount and give it all away to a contractor.
You should always ask any contractor you are considering for hire to provide you with a detailed written estimate of their own without your insurance involved and without showing them your insurance papers upfront.
This will keep everyone honest and out of your business. Never let them take control of your insurance money. Your insurance claims money belongs to you! It been you paying your premiums each month. Not your contractor!
HonestRoof.com – Your Trusted Roofing Experts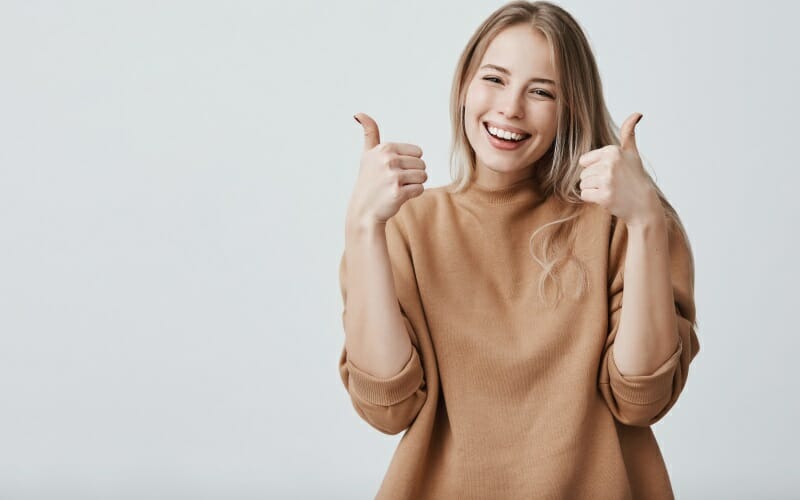 HonestRoof.com is a family run, hands on, roofing business with nearly 70 years of proven installation experience.
We have thousands of satisfied customers, hundreds of 5-star reviews and zero customer complaints ever filled against us.
Our honest and upfront approach, combined with expert installations and our exclusive use of high quality Owens Corning and GAF roofing materials, is the very reason we are still in business today.
Certified and Insured. No Middlemen. No Games.
All projects are installed by our own in-house, factory trained and certified HonestRoof.com installers, backed by an un-matched Lifetime Leak Free "Labor/Workmanship" Warranty Guarantee.
We are very proud to be an A+ accredited member of the Fort Worth Better Business Bureau and are proud to have earned the highest customer ratings you'll find anywhere you look.
Let us send you an estimate. You'll be glad you did!
If you have any questions about your roof or just want a second opinion, give us a call at (817)-HONEST-1, or email us at [email protected]