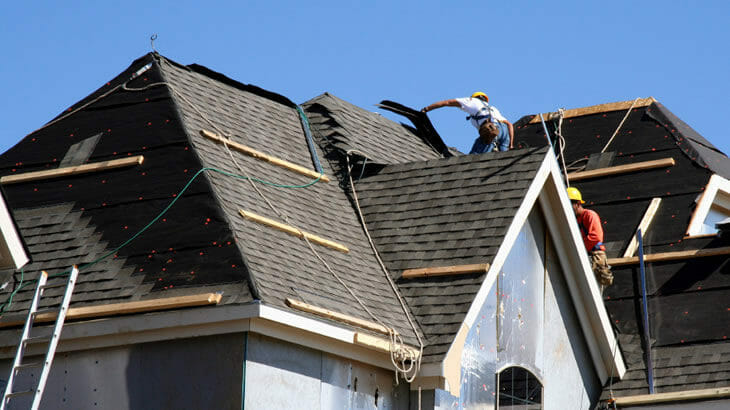 20 Sep

US VERSUS THEM – SIDE BY SIDE

The following posts are side by side comparisons of 2 separate roofing projects located in Carrollton Texas. Both projects were started at the same time by 2 separate contractors working on the same street. I felt this was a good opportunity to showcase the differences between us (actual hands on shingle roof specialists) versus the average general contracting and/or roofing company in DFW.

The company names of our competitors have been left out to protect them from complete and udder embarrassment.

HONESTROOF.COM JOB SITE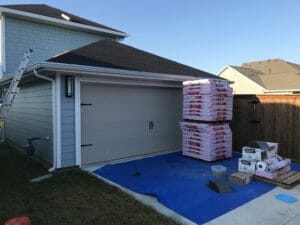 Our work area by the garage. (Tarp in place to protect the concrete). Clean area with no damages to the gutters or garage door.
OUR COMPETITORS JOB SITE  
Pictures of a job going right across the street by a different roofing company. Notice no tarps on the ground and the damages to the garage doors. They are literally tearing the shingles off and allowing them to slide down the roof scratching across the gutters before falling directly against the garage doors. This has damaged both the gutters and the garage doors at the same time. This homeowner has a very unpleasant surprise waiting for them when they get home from a long days work.
HONESTROOF.COM JOBSITE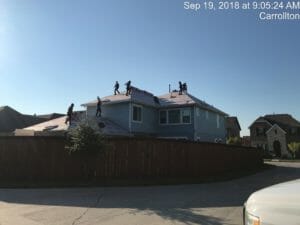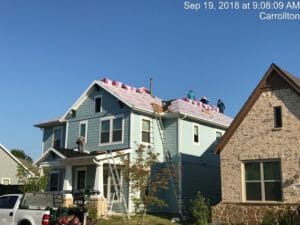 It's 9:08am, we started at 7am, and the entire old roof has already been removed, roof prepped and cleaned, new synthetic felt installed, new leak barrier installed and we are loading the roof with the new bundles of shingles. This is the proper time frame for a true roofing specialist crew.
OUR COMPETITORS JOBSITE
It's 9:08am and the roofing crew across the street has just finished tearing off the old roof and is still at the prepping and cleaning stage. This is not a good sign. This indicates inconsistency and is most likely foreshadowing the poor work to come.
HONESTROOF.COM JOBSITE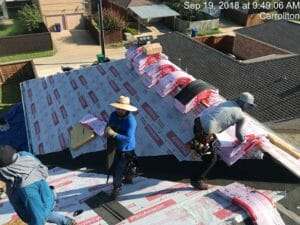 By 9:49am the roof has been loaded with the new shingle bundles and we are beginning to install the new roof.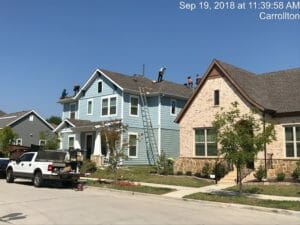 11:39am and all the new shingles have been installed. For a 10 man crew this is the expected time frame. We are now installing the ridge shingles and painting all the flashings.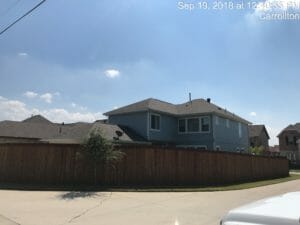 12:50pm and www.honestroof.com is now finished with this customers perfect roof installation. They are now free to enjoy the rest of their day.
OUR COMPETITORS JOBSITE
1pm and our competitor across the street are just now beginning to install the new roof. Notice they are not using synthetic felt or leak barrier in the valleys like we did. They most likely told their customer that they were. This is very common and seen on nearly every project we witness.
When contractors juggle different trades such as roofing, gutters, windows, siding, etc…, it takes their attention away from the most important trade of all….The Roof.
The roof project is the one and only trade that absolutely must be 100% done right or it could cost everyone thousands in damages. When someone installs a new fence or window screens or gutters, there is not a lot that could go wrong costing you any money.
The roof however is put through a barge of tests immedialty after its installation. Excessive heat, high winds and heavy rain storms all play a part in breaking down a poorly built roof system, costing homeowners thousands of dollars a year in interior repair damages.
Bottom line: Hire direct and avoid General Contractors and middleman companies. If you need a roof installed, hire a roofing specialist that only installs roofs and nothing else.
Focusing all our attention on nothing but roofs every single day allows our crew members to develop master specialized skill levels that simply cannot be reached by the average contractor.
This level of perfection can be clearly seen in the pictures above.
Roofing specialist or average jack of all trades? Who would you rather trust with your home?