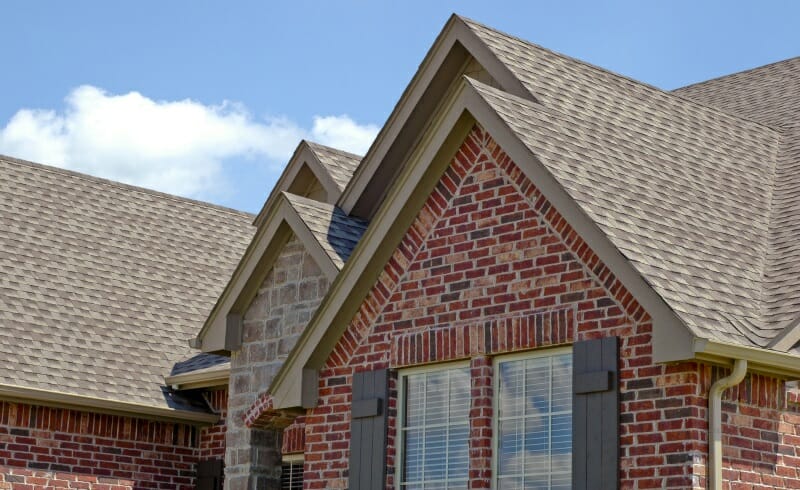 31 Mar

SELECTING THE BEST ROOFING SHINGLE FOR YOUR ROOF REPLACEMENT

Asphalt roofing shingles are dominant in the US roofing industry. More than 70% of all residential, sloped roofs, including new construction, use asphalt shingles.

However, not all asphalt shingle roofing products are created equal. Our goal with this post is to provide you some guidelines as a homeowner to decide which asphalt shingles are best for your roofing project.
A Little About Asphalt Shingles
The life span of any asphalt shingle product is determined by the shingle thickness and quality of its construction. To understand that aspect, let's discuss the composition of asphalt shingles.
Most asphalt shingles are comprised of:
Fiberglass Matting
The core of a durable asphalt shingle is the fiberglass matting. This material is lightweight, resists tearing and holds asphalt nicely.
Asphalt
Asphalt is a petroleum-based material used for its resistance to moisture. The weight and toughness of the asphalt is useful for wind and impact resistance. This is applied over the fiberglass matting.
Mineral Granules
The part of the asphalt shingle that will be exposed to the outside elements is coated with mineral granules that are available in a wide range of colors. This gives the shingles their color and appeal. Some ceramic-coated granules also reflect UV rays from the sun which is also the worst threat to shingles and their durability. The lighter colors are better for warmer climates and darker colors are better for colder climates.
Sealant Strips
The sealant strip bonds each shingle to one another.
Types of Asphalt Shingles
There are three main designs of asphalt shingles that you should know about before you make your purchase decision:
1.      3-Tab Shingles
These shingles are flat and the most lightweight. The exposed side of these shingles has notches to show three tabs that appear separate to give a look of tiles.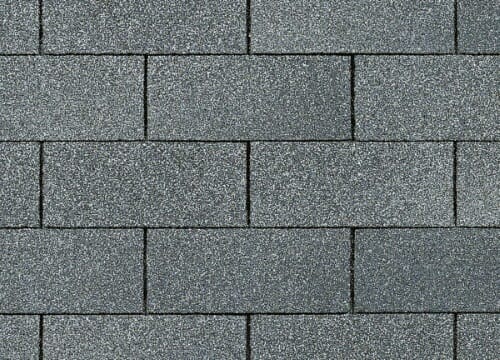 The only true advantage of three-tab shingles are their lower cost.
3-tab shingles were never actually meant to be installed in our southern regions. It's far too hot with far too many wind and hail storms that can and will cause all 3-tab shingle roofs problems. 3-tab shingles are only rated for wind gusts of 40 mph. Nearly every wind storm we receive within the DFW area has winds of at least 40 mile per hour or more.
2.      Architectural Shingles
Architectural shingles have a much thicker base layer of asphalt-saturated fiberglass. Fused to that solid layer is a tabbed layer, usually with more pronounced notches giving architectural shingles a more laminated or dimensional appearance as shown in the image below: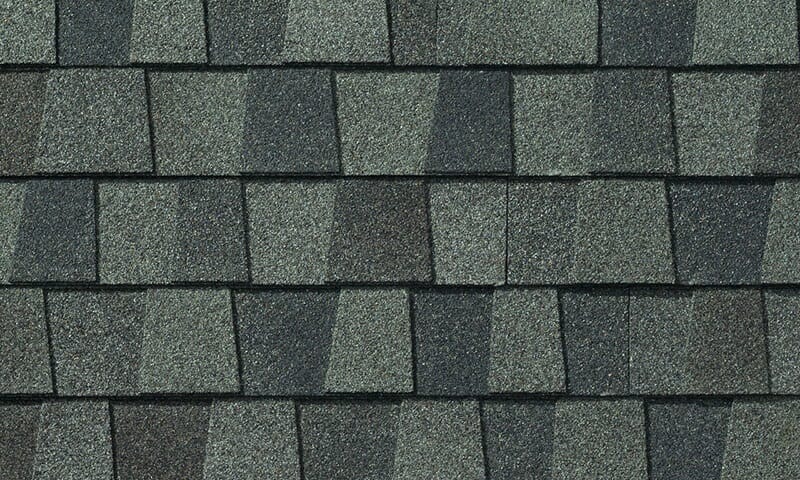 Architectural shingles have a much longer lifespan due to their thickness and durability. They also have superior impact resistance.
Most architectural shingles have a wind rating of 130-135 mph making them a suitable option for high wind and storm prone areas such as the DFW area.
3.      Premium or Luxury Shingles
These are usually the same architectural shingles with super-thick and heavy shingles that weigh more, have a more premium looks, HD colors and have higher profiles and distinct cuts to more closely mimic the appearance of genuine slate and cedar roofing.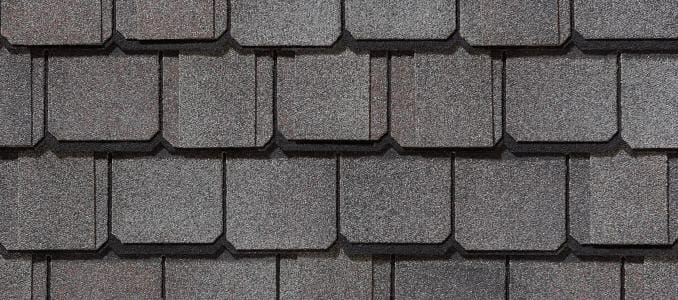 These shingles are heavier making them more wind resistant. But, on the same token, they cost more compared to normal architectural shingles.
The Shingle Brands We Recommend for Your Home
There are many manufacturers of asphalt shingles from 3-tab shingles to premium shingles. However, based on our experience of installing shingles for thousands of our clients, we recommend one of the following two brands of shingles for your home:
1.      GAF
This is one of the most popular and reliable shingle brands today. GAF shingles are available in all types from affordable three-tab to high-end luxury shingles, plus those resistant to impact, wind, staining and UV damage.
They have very competitive pricing and most roofing contractors recommend them as well due to their reliability and customer service.
2.      Owens Corning
Owen Corning is the next reputed brand name in asphalt shingles. We highly recommend them due to their great selection of three-tab, mid-range architectural shingles and luxury shingles that are very popular.
Owens Corning has very competitive pricing. Their shingles last a long time and have a very good manufacturer's warranty.
Best Performance for Your Roof Doesn't Depend Just on Costly Shingles
The best shingle in the world installed poorly is a complete waste of your money. On the other hand, an average shingle of an average brand, if installed properly, will last a long time.
Your roofer is a more important player than the product you choose although you most certainly should pick a good brand of shingle. Rest assured that a good and honest roofer will only want to install a good quality product on your roof because it is as important as their own reputation.
Good shingles have decent manufacturer's warranties and you should choose a brand that gives you such solid warranties. That being said, the important warranty comes from the roofing contractor.
Why?
If you go for Architectural quality shingles, you can get a longer lasting shingle with a fifty year guarantee by GAF and Owens Corning. However, if the installer does a bad job, that won't be covered under the manufacturer's warranties offered by GAF or Owens Corning. You need the roofing contractor to fix the issues caused by their poor quality of workmanship. If your roofer didn't give you a labor warranty then the repair will probably come out of your pocket and that's not fun.
Labor Warranties by Roofers in the DFW Area
If you live in the DFW area, most roofing contractors here offer you about 3 to 5 years of labor warranty under their contracts.
This is something many homeowners ignore and hence, get scammed.
Imagine you hired them to install an architectural shingle with a 50 year manufacturer warranty and you have a leakage in the 7th year after replacing your roof with this wonderful product, you are out of luck. Now you need to put out more of your hard earned money to hire a roofer to fix the roof because the roofer's warranty expired after the 3rd or 5th year (depending on what you had).
Honest Roof Advantage!
We, at Honest Roof, proudly offer our clients 20 years of leak free labor warranty because we have the experience and we believe in our work. We have been serving our DFW customers for over 60 years and that is why we get 100% satisfaction ratings from ALL our customers, no exceptions!