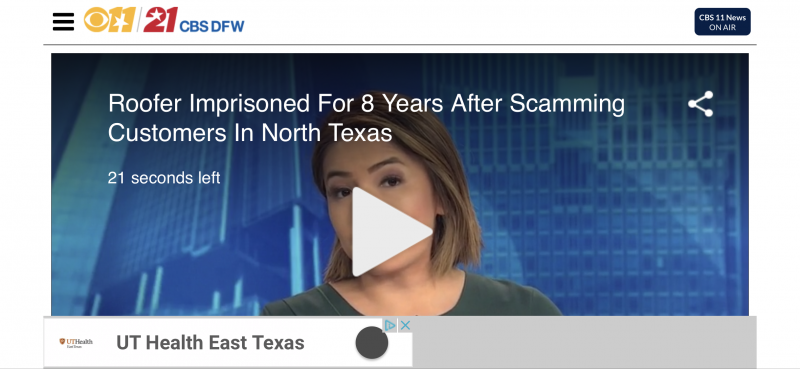 28 Jan

Roofer Sentenced to 8 Years in Prison for Scamming DFW Homeowners.

THIS IS EXACTLY WHY YOU NEVER, EVER, PAY A CONTRACTOR ANYTHING UPFRONT! 

Hi guys, I am Dennis Harrison, president and CEO of Honestroof.com, here with your next Dollars and Common Sense report.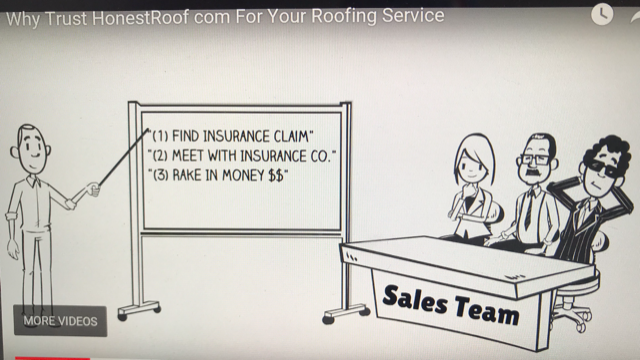 DFW residents have to be especially careful when considering contractors. The amount of hail storms that frequent our area each year has created a breeding ground for greedy sales people and middle man contractors looking to take over your insurance claim and pocket all the money.
Case and point, this CBC new story from January 25th 2019. https://dfw.cbslocal.com/video/4016875-roofer-imprisoned-for-8-years-after-scamming-customers-in-north-texas/
Contractors like this are able to rip off so many homeowners by relying solely on aggressive sales teams that are trained to canvass neighborhoods, seek out hail damages, knock on doors and offer as many free roof inspections as possible.
Everyone gets a piece of your claims money. The salesperson, the general contractor and then finally the actual roof installer. 3 different people with their hands in your pockets.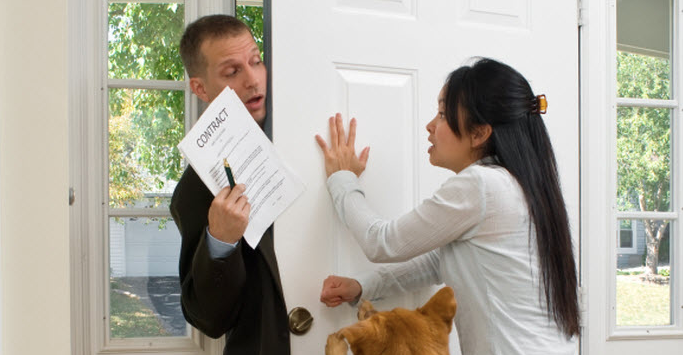 With every roof inspection they are allowed an opportunity to smooth talk their way into handling your insurance claim or meeting with your adjuster.
It's all a trick. Smoke and mirrors. The big bamboozle. Never hire a door knocker. You will not find an honest hands on roofing specialist knocking on your door trying to handle your insurance claim. Those are not roofers. They are middleman General Contractors and aggressive over paid salespeople.
To immediately avoid this scam and many others like it, read my earlier blogs at:
https://www.honestroof.com/2018/09/21/tricks-to-filing-an-insurance-claim/
https://www.honestroof.com/2018/07/11/how-much-does-a-new-roof-cost/