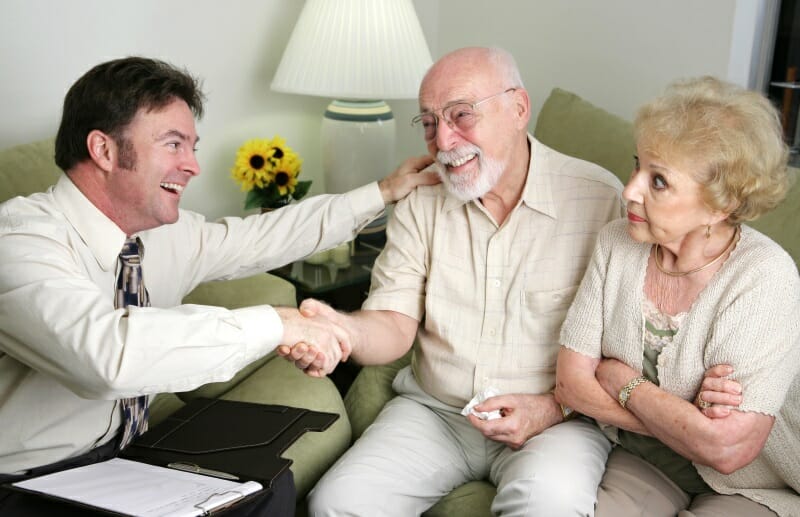 07 Mar

HOW HOMEOWNERS CAN AVOID THE ROOFING & INSURANCE CLAIM SCAMS

The Dallas Fort Worth roofing industry, is crawling with hundreds upon hundreds, of self-pro-claimed roofing experts and general contractors. Most of whom are really only commission sales people in disguise or middlemen contractors hoping to cheat you out of all your insurance claim's money.

Every year, countless homeowners fall victim to roofing scams around the country. Nowhere more prevalent, than the Dallas Fort Worth area.

If you believe that your roof may be damaged or think you may need to file an insurance claim, you must be sure to educate your self so you do not fall victim to these types of scams.

The #1 problem? Homeowners! Yes, that's right. Homeowners are actually doing this to themselves. Most Homeowners either simply do not understand the roofing insurance claims process or feel they just do not have the time or desire to mess with it.

So….out of fear, laziness or lack of time in the day, many are agreeing to hand over their entire claim to a contractor. This is a huge mistake. You are better off throwing your money right out the front door.

In Texas alone, "insurance claim specialists" and General Contractors claiming to be roofers, are targeting more and more victims each year. Which in turn, is only raising all of our insurance rates and leaving a trail of inferior roof replacements behind with mediocre warranties.

How do you protect yourself against these roofing scams?

You should be aware of several immediate red flags.

Here are our top 3 most common and basic rules to follow that will immediately eliminate most scammers:
1. Contractors who show up unannounced.
Legitimate, hands on roofing contractors, will never knock on your door or call you, claiming to be in your area, offering free roof inspections.
Nearly all of the local news outlets in Dallas Fort Worth have aired numerous news stories actually exposing most of these individuals to being nothing more then a marketing agency or commission sales team, hired to get you to say yes to a free roof inspection.
Their next goal is to then convince you to file an insurance claim and to let them handle everything on your behalf.
BOOM! They just won the job!
They never showed you a detailed written estimate.
Probably never gave you a firm price or just said that everything is billed to your insurance company.
Never allowed you time gather other estimates for comparison or think about what you are doing.
This is actually a very smart and sneaky sales trick.
By being first after the storm to approach you, convincing you that claims are hard and that time is of the essence, they corner unsuspecting homeowners into immediately hiring them to take over their entire insurance claim.
"Never sign anything or agree to hire anyone without meeting and comparing at least (3) detailed written estimates from (3) different contactors in total."
2. Contractors who ask to meet with your insurance company or who ask to see your insurance papers.
Contractors that do this should be asked to leave your property immediately. Why trust someone who just tried to ensure they took ALL of your budget.
They are attempting to see how much you've been paid by your insurance company, instead of providing you a detailed, professional, roof replacement written estimate of their own.
This is always a clear indication that you are not dealing with an actual hands on roof installer with your best interest in mind.
3. Contractors who request money up-front.
This is a Biggy. No contractor should ever expect for a homeowner to pay any money upfront in the world that we live in today. If they cannot understand your reluctance, hire someone else. Never for any reason go against your gut regarding paying a contractor upfront. Never Pay for Any Home Services Upfront For Any Reason!
Beware of The Roofing and Insurance Contractor Scams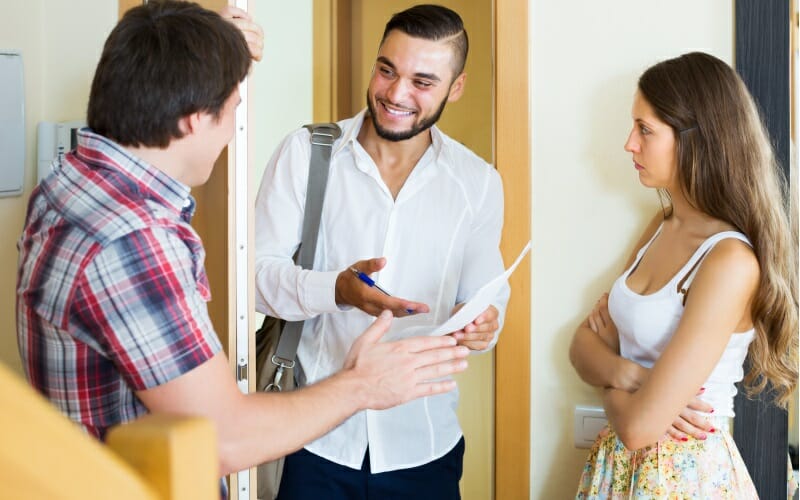 Following these top 3 rules, right from the very beginning, should prevent you from doing business with scammers and put you on the right track of getting more for your money.
Here are a few more signs that you may not be dealing with an actual hands on roofing company with your best interest in mind.
These are are all "foot in the door techniques" and tricks that middlemen contractors use to get into your homes and ultimately take over your claim.
The Free Roof Inspection
Nearly all roofing companies offer complimentary roof inspections. However, remember what we mentioned earlier about door knockers or contractors that come to your home or call you uninvited. Actual roof installers are busy working. They do not knock on doors or make telemarketing calls.
No legitimate hands on roof installer should ever come to your home or call you, uninvited.
After every hail and wind storm scammers will rush to our neighborhoods and start going door to door offering free roof inspections. After the inspection they will claim to have observed roof damages that warrants a new roof or major repair. This may be the case, however, always get a second opinion before filing a claim.
Complaints filed with the BBB reported some contractors intentionally causing damage to their roofs during the inspection and/or showing them pictures of other people's roofs.
Nearly all of the complaint's reported the sales person being very polite, knowledgeable, and helpful. However, no matter how professional they seemed, by the end of the meeting, they were all encouraged to submit an insurance claim, allowing the contractor to handle everything.
Unfortunately for many, once the work started, the homeowners were horrified to learn that the super nice sales person did now know as much as he claimed.
Roofers Who Create a Sense of Urgency
Any urgency at all should be considered a warning sign. Pretending that you only have a limited time to make a claim and that they need to get started right away is a sure way to get you to make a quick decision. Another smart and sneaky sales trick that has proven to be very successful for fraudulent contractors.
Asking You To Sign Anything.
Never sign anything until you are 100% ready to start the work. Asking you to sign a work order or "contingency agreement" allowing them to meet with your adjuster on your behalf should be considered High Way Robbery.
This is an attempt to take over your claim and project right from the beginning without giving you time to discuss pricing, pick out products, talk about ventilation, see written estimates or do your own research.
It is highly recommended that homeowners handle their own insurance claims and keep their personal insurance information private.
Roofers with No Local Address
Ads that claim to service all of DFW is usually a sign that they do not have an actual office address. Always search the name of your contractor to see if they have an actual brick and mortar location.
Why?
It's your home. It protects your family members and all of your belonging's. You will need  to be able to get in touch with your contractor in the event your roof begins to leak or show signs of trouble. Avoiding your calls without an actual psychical address, lets the contactor off the off the hook. If you cannot find them, you cannot take them to court.
Most fraudulent roofing contractors use a P.O. Box address, which is a huge red flag.
Roofers Avoiding Written Estimates
This is the most obvious red flag!
ONLY SCAMMERS WANT TO AVOID GIVING YOU WRITTEN ESTIMATES.
Only middlemen, sales people and scammers will want to avoid providing you with a written estimate of their own.
Why would a contractor not want to give you an estimate?
They are not a true hands on roofing company and simply are not experienced enough or have no idea how to write a real roof estimate of their own.
They have been trained to take over your claims money. Not to get in a bid war.
Remember, they want all of your insurance money, not some of it. By giving you an "honest estimate upfront", they risk under pricing the job for less then what your insurance company may pay you.
Scammers have been trained by the companies they are working for to "TAKE OVER YOUR INSURANCE CLAIM".
That is their #1 goal. Taking over your claim is the quick sale and pays the most money.
An actual hands-on legitimate roofing company should always be able to prepare a thorough and detailed written estimate of their own, should never ask to see your insurance papers and should always give you plenty of uninterrupted time to do your own research.
Roofers Asking For Advance Deposit
When a roofer requests a deposit up front, it is an immediate red flag. They are either under funded or want to pocket a quick commission with your money.
Paying money upfront also puts you at a disadvantage in the event they do poor work. If you decide to change your mind and find a different contractor, you will have already paid them some of the money. This will only make things much more stressful for you.
Complaints filed with the Fort Worth Better Business Bureau reported roofing contractors being very smooth and convincing regarding deposits. In the end, most simply took the insurance check and vanished or strung the homeowners along, demanding more and more money as time went on. Other contactors admitted to spending all of the money on other projects.
No matter how great they sound or how much you like them, it is just not worth the risk. Never pay a deposit. If they cannot under stand your reluctance, find someone else.
No established or legitimate roofing company with any real experience will ask you to pay anything until all of the work is 100% complete.
When A Roofing Company Uses Subcontractors
Middlemen roofers will have no choice but to use subcontractors to complete the job. They are simply the middleman. They are not the actual installer that will be showing up to do or supervise the work. Once they job is sold they will then hire a third party subcontractor crew to do the work.
Subcontractors are typically not well trained and are not properly insured, if insured at all.
They also have no vested interest in your home and have nothing to lose if the project is poorly done or they decide to simply walk off the job in the middle of the project.
In some cases, the subcontractors will not even get paid by the middleman you hired. If that happens, the crew will be legally entitled to file a lien on your property.
Contractors Who Claim to Maximize Your Claim
"We will make your insurance company pay the maximum amount".
A lot of complaints reported this sounding very tempting. But why? The contractor is keeping all your insurance money! Not You.
Maximizing your claim will do nothing for you!
Why allow contractors to rip off your insurance company? They were there for you when you needed them and now you're allowing them to be ripped off?
You should always ask every contractor you are considering for hire to provide you with a detailed written estimate of their own without your insurance involved or showing them your insurance papers upfront. This will keep everyone honest and out of your business. Never let them take control of your insurance money.
HonestRoof.com – Your Trusted Roofing Experts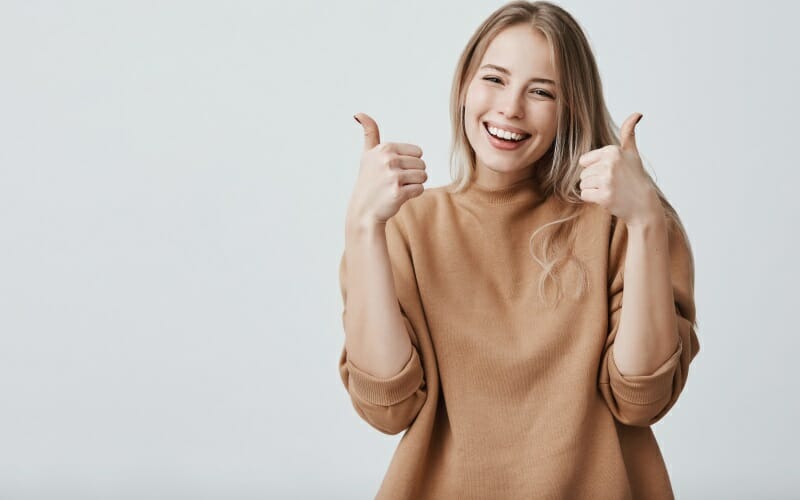 HonestRoof.com is a family run, hands on, roofing business that has served the Dallas Fort Worth area for 3 decades now.
We have thousands of satisfied customers, all 5-star reviews any where you look and ZERO customer complaints ever filled against us.
Our honest and upfront approach combined with expert installations and exclusive use of high quality Owens Corning and GAF roofing materials are the reason we are still in business day.
We are licensed and fully insured for your complete protection and offer free same day roof estimates, 24 hours a day, 365 days a week.
No Middlemen, No Commission Sales People and No Games.
All projects are backed by an un-matched, 20 Year Leak Free Labor Warranty Guarantee and installed by our own in-house, factory trained and certified HonestRoof.com installers.  
We are very proud to be an A+ accredited member of the Fort Worth Better Business Bureau and boast the highest customer ratings you'll find anywhere.
Let us send you an estimate. You'll be glad you did!
If you have any questions about your roof or just want a second opinion, give us a call at (817)-HONEST-1, or email us at info@honestroof.com