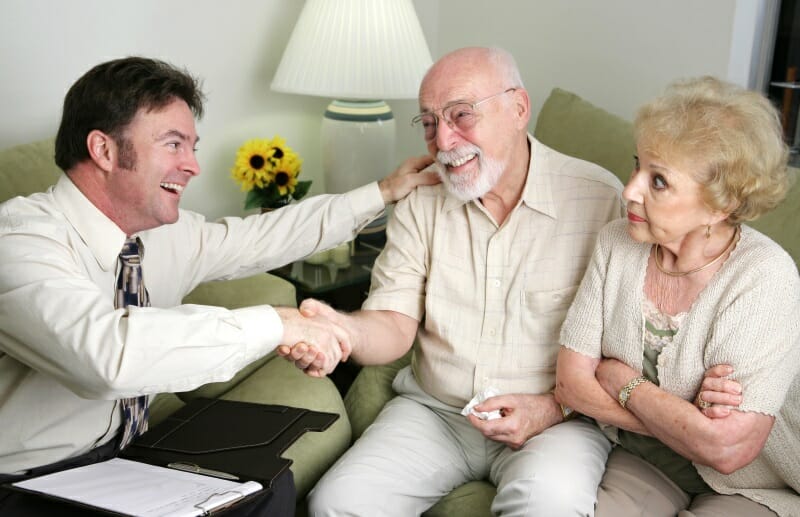 07 Mar

HOW HOMEOWNERS CAN AVOID ROOFING SCAMS

The DFW roofing industry is crawling with hundreds upon hundreds of self-pro-claimed roofing contractors. Many of whom are only here to chase hail and wind storms and cheat you out of all your claims money.

Every year, countless homeowners fall victim to roofing scams around the country. Nowhere more prevalent than the DFW area. You need to make certain you do not fall victim to these types of scammers.

The #1 problem? Homeowners! Yes, That's right. Homeowners are actually doing this to themselves. Most Homeowners either simply do not understand the claims process or flat out do not want to understand and just don't want to mess with it.

So….out of fear, laziness or lack of time in the day, many are agreeing to hand over their entire claims to contractors. This is a huge mistake. You are better off just throwing your money right out the front door.

In Texas alone, fraudulent roofing contractors are targeting more victims each year with in turn is only raising all of our insurance rates and leaving a trail of inferior roof replacements behind with mediocre warranties.

How do you protect yourself against these roofing scams?

You should be aware of several red flags. Here are our top 3 most common and basic rules to follow that will immediately eliminate most scammers:
1. Contractors who show up unannounced
Legitimate contractors will never knock on your door or call you claiming to be in your area offering free roof inspections. Any one that does this is a marketing team or a sales team hired to get you to say yes to a free roof inspection. If they can get you to say yes to a free roof inspection, they will get paid for setting up the appointment. They will then send a sales person to your home to convince you to file an insurance claim, allowing them to take over your insurance claim and keep all of your insurance claims money.
2. Contractors who ask to meet with your insurance company or who ask to see your insurance papers.
Contractors that do this should be asked to leave the property immediately. They are attempting to see how much you've been paid by your insurance company instead of providing you a written estimate of their own. Its lazy, dishonest and is actually illegal.
3. Contractors who request money up-front.
This is a Biggy. No contractor should ever expect for a homeowner to pay any money upfront in the world we live in today. If they can't understand your reluctance, hire someone else.
Beware of These Roofing Contractor Scams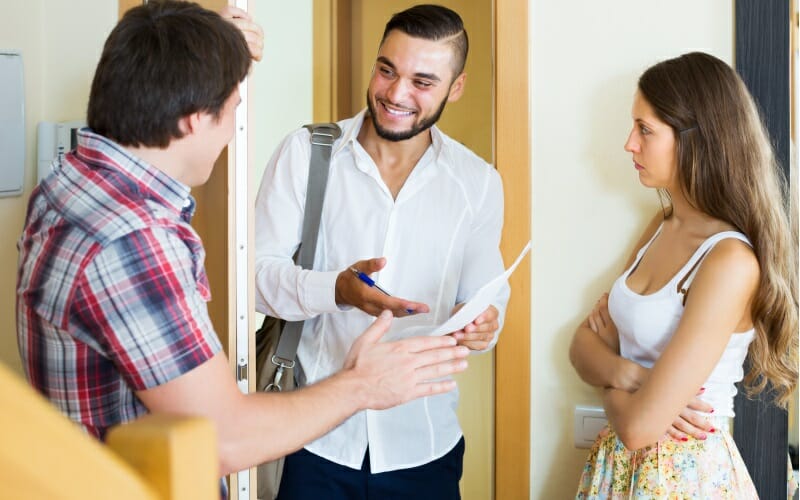 Following these top 3 rules right from the very beginning should prevent you from doing business with scammers and put you on the right track. Here are a few more signs that you may not be dealing with an actual hands on roofing company with your best interest in mind.
These are foot in the door techniques and tricks that scammer companies use to get into your homes and ultimately allows them to take over your claim.
The Free Roof Inspection Scam
Remember what we said earlier about door knockers or contractors that come to your home or call you uninvited. No legitimate roofing company will ever come to your home or call you uninvited.
After every hail and wind storm scammers will start going door to door seeking potential clients. They will offer to inspect your roof for free. After the inspection they claim to have observed damage that warrants a new roof or major repair.
Some will even intentionally cause damage to your roof during their inspection. They may even show you a picture of someone else's roof and allege that it is yours. They may even seem polite, knowledgeable, and helpful. However, in the end, they will encourage you to submit a claim to your insurance company and ask that you allow them to handle the entire process on your behalf.
Roofers Who Create a Sense of Urgency
Many of these scammers will immediately create a since of urgency or pretend that you only have a limited time to make a claim and that they need to get started right away. They are even asking for homeowners to sign a work order or contingency agreement allowing them to meet with your adjuster asap.
No legitimate or ethical roofing company will ever pressure you to make decision in haste. Honest contractors should always give you time to consult with your insurance provider on your own, review facts and figures and then decide when and how you want to proceed with filing an insurance claim to replace your roof.
Roofers with No Local Address
Ads that claim to service all of DFW is usually a sign that they do not have an actual office address. Always search the name of your contractor to see if they have an actual brick and mortar location.
Why?
It's your home. It protects your family members and all of your belongings. You will need  to be able to get in touch with your contractor in the event your roof begins to leak or show signs of trouble within your warranty period.
Many of the fraudulent out-of-town roofers always use a P.O. Box address, which is a huge red flag.
Roofers Avoiding Written Estimates
This is a big one!
ONLY SCAMMERS WANT TO AVOID GIVING WRITTEN ESTIMATES.
Scammers will always want to avoid providing you with a written estimate of their own.
WHY? Well, for a couple reasons.
Why scammers don't want to give you an estimate.
They are not a true hands-on roofing company and simply are not experienced enough or have no idea how to write a real estimate of their own.
They want all the money, not some of it. They don't want to leave any money on the table by estimating the job under what you are being paid by your insurance company.
Scammers have been trained by the companies they are working for to "TAKE OVER YOUR INSURANCE CLAIM". That is their #1 goal.
Taking over your claim allows them to keep all of the insurance money. If they provide you with an actual estimate of their own, they may estimate to low, leaving money left over for you. They don't want that. They want all of the money for themselves.
An actual hands-on legitimate roofing company should always be able to prepare a thorough and detailed written estimate of their own and should never ask to see your insurance papers.
Roofers Asking For Advance Deposit
When a roofer requests a deposit up front, that is another huge red flag. There is very high probability the so-called roofer will take the deposit and vanish!
Some deceitful roofers will request a deposit to cover the material cost and then string you along, quickly demanding more money as time goes on. Most likely spending the money on other projects. (there are a ton of complaints on google from homeowners stating this is exactly what happened to them)
A legitimate roofing company with any experience of doing real business will have the materials and resources to complete the repair without asking you for a deposit. You should NEVER pay a roofer until all of the work is 100% complete and you are 100% satisfied.
When A Roofing Company Uses Subcontractors
Fraudulent roofers will have no choice but to use subcontractors to complete the job. They are simply a middlemen. They are not the actual installer that will be doing the work. Once they job is sold they will then hire a 3rd party subcontractor to do the work.
Subcontractors are typically not well trained and are not properly insured, if insured at all. They also have no real vested interest in your home and have nothing to lose if the project is poorly done or they decide to simply walk off the job in the middle of the project. In some cases, the subcontractors will not even get paid by the middleman you hired. If that happens, they may be able to file a mechanics lien on your property.
Contractors Who Claim to Maximize Your Claim
This sounds great huh?! Well, wait a minute, their keeping all your insurance money! Maximizing your claim will do nothing for you! They are keeping all of the money for themselves.
You should always ask every contractor you are considering for hire to provide you with a written estimate of their own without your insurance involved. This will keep everyone honest and out of your business. Never let them take control of your insurance money.
Honest Roof – Your Trusted Roofing Expert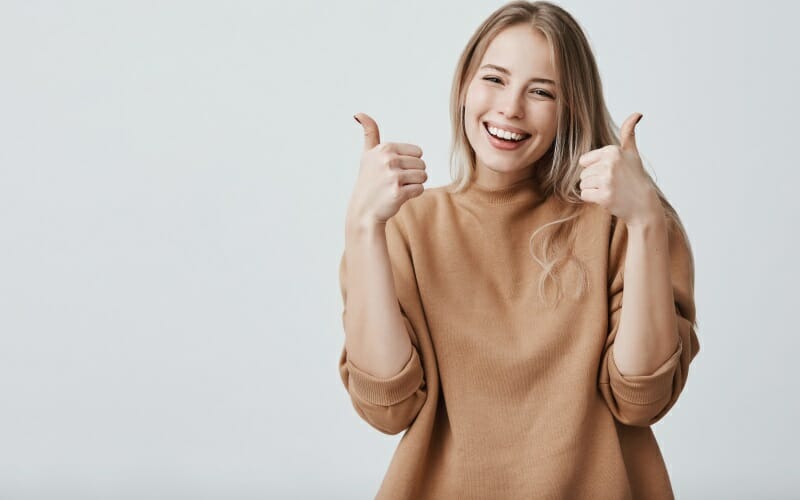 Honest Roof is a family run business serving entire DFW area since 1954 with over 60 years of roofing industry experience. We have thousands of happy customers who have all given us 100% 5-star reviews with ZERO complaints ever filled against us.
Our expertise and exclusive use of high quality Owens Corning and GAF roofing materials guarantee a roof your family will enjoy for many years. We are licensed and fully insured for your complete protection and offer free same day roof estimate 24/7, 365.
All projects are backed by an un-matched 20 Year Leak Free Labor Warranty Guarantee. We never use subcontractors and all work is completed by our own in-house factory trained and certified HonestRoof.com installers.
We are very proud to be an A+ accredited member of the Fort Worth Better Business Bureau and boast the highest customer ratings you'll find anywhere.
Give us a shot. You'll be glad you did!
If you have any questions about your roof or if you are not sure how to go about getting roofing work done, give us a call at (817)-966-2863 or email us at info@www.honestroof.com