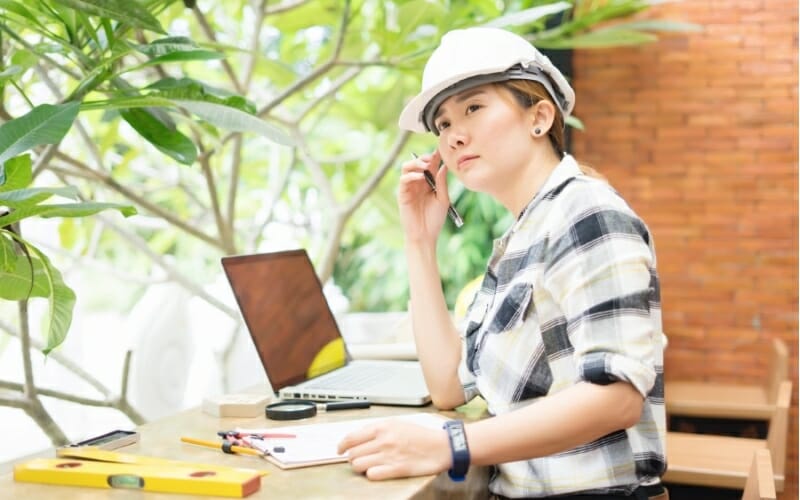 03 Mar

10 IMPORTANT QUESTIONS TO ASK ROOFING CONTRACTORS BEFORE HIRING THEM

The DFW area is over-run with all kinds of roofing contractors claiming to be legitimate. This makes it very difficult for homeowners to eliminate the bad guys form the from the good guys, when you need your roof replaced.

Unfortunately, the DFW roofing industry is full of people who are not properly trained, have never installed a roof themselves and are here just to chase hail damage or wind damage claims, scam you and run off with your insurance money.

With so many roofing scams being reported each year, being able to see through the smoke and mirrors and choose an actual hand on roofing company/contractor is very important.

The biggest problem? Most homeowners simply do not much about the roofing industry or are scared and nervous about handling an insurance claim on their own. So, they are quick to hand over their projects to the first contractor that claims to be reputable or promises to handle everything on their behalf.

Roofing scammers and storm chasers thrive on your lack of knowledge. This can make roof replacement work and roofing insurance claims even more challenging when needing it handled the right way.
HOW TO IDENTIFY HONEST AND TRUSTWORTHY ROOFING COMPANIES
Worry no more! Honestroof.com has prepared an easy 10 step guide to help homeowners like yourself evaluate and eliminate roofing contractors that you are considering to hire for your roof replacement project.
We will first assume that you have property insurance on your house. Therefore, you are not going to bear the entire burden of your roof replacement/repairs all on your own. The cost of replacing your roof "the wrong way" can be very expensive. It's your home and you want the job to be done right, the first time. Roofing is the one trade in your claim that simply must be done 100% correctly the first time, with no room for error, or it could cost you thousands.
You will need to do everything in your power to make 100% certain that you hire a genuine, honest and experienced roofing company/contractor the first time you replace the roof.
When there is a hail storm in the DFW area, chances are very high that roofing contractors will be knocking at your door and calling your home wanting to inspect your roof for hail damage.
This is exactly where most homeowners go wrong from the very beginning. Remember, legitimate and honest roofing contractors will never come out and knock on your door uninvited.
This is the first step of the hail scam.
They will say they are already working in your neighborhood and are offering FREE roof inspections while they are in the area. From there they offer help with your roof replacement and repairs and even promise to assist you with your insurance claim. This is a foot in the door technique, and it works very well for scammers. Most homeowners never see the scam coming until it's to late.
After a hail storm, time is of the essence. You really don't have the luxury of going through piles of estimates and dozens of roofing contractors in order to choose the right one for your roof replacement project. You need to be able to filter out the scammers and unethical contractors immedialty and get straight to the honest ones right away.
Here are some basic but very important questions we suggest you ask any roofing contractor to verify their credibility and ability to provide the professional level of service you need.
1. HOW LONG HAVE YOU BEEN IN THE ROOFING BUSINESS?
This is probably one of the most important questions to ask. Length of time in business is very important for Labor Warranty purposes. How can you trust a company to truly stand behind their work for 20 years if they themselves have only been in business for 10 years or less? A roofing company has to have been in business for longer than the warranty they are offering in order to be legitimate.
Also, what's the guarantee that they are not a fly by night operation? Remember, the manufacturer warranties will only cover the materials…and only of a reputable installer installs it correctly.
You want to work with a roofing company/contractor that has been in business for at least 10 years or more and has a stable business history with no customer complaints against them.
2. WHAT IS YOUR COMPANY WEBSITE?
These days, even people with no businesses have websites. So, a roofing company that is believable should at the very least have a basic website with some basic, credible information about their business, their history and their office addresses with local phone numbers.
If any of this information is missing or if their website looks a little on the cheap side or they do not have one at all, this is usually your first sign that they are not serious about their business. We recommend you stay away from any business that doesn't care about their own business presentation.
3. WHAT IS A BETTER BUSINESS BUREAU ACCREDITATION?
Better Business Bureau (BBB) maintains details of both genuine and not so genuine businesses and gives them an accreditation score based on consumer feedback. The Better Business Bureau will also serve as a mediator or unbiased party to any disputes or issues between you and the contractor. However, simply having an A+ rating on the BBB website isn't enough.
It is a great place to look to ensure the contractor is an accredited member of the BBB with a good rating but even better it is a place to see what other real customers are saying about them. Having any customer complaints filed against them at all is usually another sign that something is off. Most reputable and honest contractors will do anything to ensure they do not receive a customer complaint. Having even one complaint filed against you means you most likely did not deliver on your promises to the customer and were then not willing to make it right to the customers liking. This is not a gamble you should be willing to take with your home. If there are any customer complaints filed against them at all, why take the risk?
Bottom line, if a roofing contractor doesn't know or cannot provide their BBB rating to you (you will be surprised how many scammers try to duck this question), you know that this is not the company you want to trust for your roof replacement project.
4. ARE YOU A LICENSED ROOFING CONTRACTOR?
Most states require a genuine roofing company to be licensed in the state. However, roofers in Texas are not required to have a license. And so, this question may not be very important to you if you live in Texas. But, if you are not in Texas and your state requires a license then this is a very important question for you to ask!
If contractors, including roofers, are required to be licensed in your state, only work with those who are licensed, so you have some legal protection in case things go wrong. Also, ensure that the contractor's license is up to date.
5. DO YOU HAVE WORKMAN'S COMP INSURANCE?
Employers have to offer workman's compensation insurance by law these days. Still, some contractors and roofers try to test their luck and cut corners by avoiding fulfilling this legal obligation.
The problem, of course, is when your roofer is taking a chance at your property and an employee becomes injured, you might find yourself responsible for thousands of dollars of medical bills or worse. This is a chance you for sure do not want to take.
To protect yourself, make certain the company you hire insures each worker that will be present on your property. Safeguard yourself!
6. DO YOU CARRY GENERAL LIABILITY INSURANCE?
While Workman's Compensation insurance covers the employees on your property; general liability insurance covers your actual property.
If a roofing contractor accidentally damages your house while on your roof and they don't carry liability insurance, you could be responsible for the cost of the repairs.
When it comes to insurance, don't simply take the roofer's word for it. If you are not certain about the roofer's credibility, ask them to provide the proof of their insurance.
7. WHAT IS THE LEAK-FREE LABOR WARRANTY ON MY NEW ROOF?
This is by far one of the most important questions when looking for a roofing company. Most DFW contractors are offering their customers labor warranties ranging between 2 to 10 years maximum.
You should not be hiring any roofing contractor who provides anything less than a 20 Year Leak-Free "Labor" Warranty Guarantee for replacing your roof system.
Most roof systems do not show signs of issues until they reach at least 10 years of age. You do not want to be left to cover roof leaks and repair costs on your own after your warranty expires.
At HonestRoof.com, we have been in business since 1954 and stand behind all projects with a written 20 Year Leak Free Labor Warranty Guarantee.
This is one of the reasons we are hired 98% over all other DFW roofing contractors.
8. HOW WILL YOU PROTECT MY DRIVEWAY AND THE REST OF MY PROPERTY DURING THIS PROJECT?
Property protection is very important. We disclose this information on every estimate we write.
This is a mistake many roofing contractors make. They do not clarify whether or not they will be protecting the property and/or guaranteeing there to be no damages while installing the new roof.
This is also a huge mistake made by a lot of homeowners. Before you hire a company, ask specifically what they will do to protect your landscaping, your driveway and surrounding areas. Where will the old shingles, nails and potentially rotten plywood be dropped or tossed so that it doesn't affect the bushes and flowers that surround your home.
There are countless stories of homeowners having flat tires for several months after their roof replacement work was done because nails were not cleaned up properly from the driveways.
Property protection and clean up should be as important to the contractor as it is you the customers. If a contractors estimate/contract does not specify how this will be handled, it is usually another sign that they are not as perfect as they claim.
9. WHO WILL BE ONSITE MANAGING THE PROJECT DURING THE WORK?
Far to often the person we meet with and agree to hire, is not the person that actually does the work. You will want to know that there is going to be a project manager on site with whom you can communicate your concerns to and ask questions to make sure that all of their promises are being delivered. While some companies will tell you during the sale that you'll have someone on site managing the job, you might find when the crew shows up in the morning no one is identified as that project manager. This is very typical for the average roofing contractor and what most customers complain about.
A reputable/credible roofing company will always have someone on-site the entire time who can communicate clearly and handle any questions or concerns you may have at anytime.
10. CAN YOU PROVIDE A WRITTEN ESTIMATE?
It's amazing how many roofers are not willing to provide written estimates before asking you to sign on the dotted line.
Many of them will not tell you how much the job will cost you. They insist that you share your insurance details with them and that they will manage the entire project for the money the insurance company approves for the work.
THIS IS A SCAM! Avoid these contractors at all costs!
Bottom line, scammer contractors do not want to show you an estimate because they know their work will cost much less than what the insurance company approved. They intend to keep of all the money that the insurance company paid you, maximizing their profits. Giving you a written estimate could leave money on the table. They want it all.
Always demand a written estimate "Before" they see your insurance papers.
Looking at a contractors written estimate will tell you a lot about their skills and experience levels. Vague or cookie cutter estimates with no price on it or that claims to charge everything to your insurance company is a scam.
If a contractor cannot provide a detailed written estimate for your roof replacement while at your home, they are most likely not a genuine roof installer. Most are simply middleman or sales-people trained to take over you claim and get a copy of your insurance papers. Remember, the name of the game is to take over your claim and keep all of the insurance money.
Contractors are not running all over your neighborhood and knocking on your doors because they want to make sure your roof is installed correctly. It's all about money.
Have Questions? Call, Text or Email.
If you have any questions about your roof, an insurance claim or if you are just not sure how to go about this process, give us a call at (817)-966-2863 or email us at [email protected]