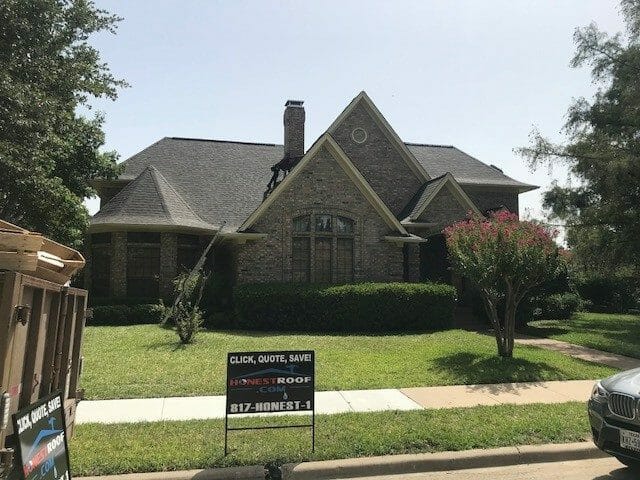 19 Jul

THE TRUTH ABOUT SHINGLES

It's probably safe to assume that if you're reading this, you are most likely on the search for a contractor and are considering different types of asphalt shingles.

At HonestRoof.com, (DFW's #1 Shingle Roof Specialist) we pride ourselves on bringing you the Truth. With that in mind, check out our "keepin it real" blog below. Thanks for reading, and….your welcome.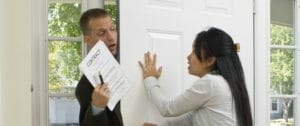 Who To Trust
While a sales representative or General Contractor can give you some reliable input on asphalt shingles, the majority of their opinions are largely based on profit margins, not what's actually best for you.
Be sure to do a google search of your own before settling on a shingle. DFW homeowners have done an excellent job of posting their negative shingle reviews for all to read. A two second search could prevent you from making a very costly mistake. Don't just settle for what the contractor puts in their estimate. Look for yourself.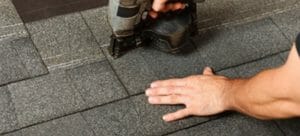 Middleman Recommendations
Unless the person is actually installing the shingles themselves with their own back and two hands, they cannot have an honest opinion of which shingle is actually the best.
Our opinions are based on "hands on" shingle roof installations for the last 64 years. We hold these products in our very own hands every single day, 6 days a week. We can honestly tell you that the top two shingle manufactures in the U.S are Owens Corning and GAF. If you are considering any other product other than Owens Corning or GAF, you are about to make a potentially costly mistake.

What's The Proof
Length of time in business is really the only way to truly measure a roofing manufactures worthiness. Both the Owens Corning and GAF families have been making asphalt shingles since the 1800's. Yes, they both have had issues in the past with a product or two, but its how they handled their warranty issues and recovered that set them apart.
No other shingle manufacture has reached the level of proven shingle reliability for our Texas regions like the OC and GAF brands. Excessive heat and repeated storms quickly take it's toll on any less quality shingle installed in the DFW area.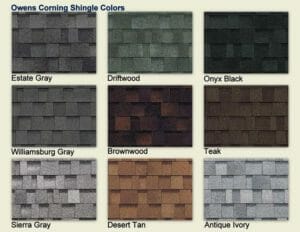 Types of Asphalt Shingles
The options may seem overwhelming, but asphalt shingles are a great choice for almost any home. Asphalt shingles are durable, affordable and come in incredible variety of colors and styles to match almost any exterior. So how do you choose?
Let's keep it simple. According to our friends at Owens Corning, the nation's leading producers of roofing materials, there are three primary types of asphalt shingles:
1. 3-Tab shingles — flat, thin, economy grade shingles.
2. Dimensional shingles — sometimes called architectural or laminate shingles.
3. Luxury shingles — occasionally called premium or high grade shingles.
While all three kinds of asphalt shingles are made of similar materials, they are not exactly the same.
Here's a breakdown to help you decide which asphalt roofing shingles will meet your needs for years to come.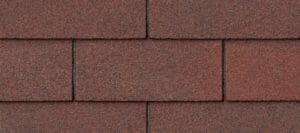 1. 3-Tab Asphalt Shingles
Lower Quality, Economy Grade: If you do not plan to own your home for more than 5 years and quality is not a concern, a 3-tab shingle roof may be the way to go.
Mostly popular with realty companies and home builders (looking for a quick roof just to sell the home) 3-tab shingles are not recommend very often and where never really intended for the southern regions of the U.S.
Excessive heat and repeated storms quickly takes its toll on the flatter thinner 3-tab shingles. A poor wind rating of only 40mph also makes them a prime target for wind damages each year. For the DFW area, 3-tab shingles have a true life expectancy of only 5 years.
What's the problem with 3-tab shingles? Fewer aesthetic options, potential blow-off issues and a shorter lifespan.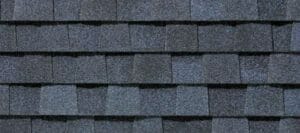 2. Dimensional Asphalt Shingles
Why a dimensional shingle? Strength and durability!
Dimensional shingles are much thicker and heavier than the flat lying 3-tab shingles. These shingles boast a multi-dimensional texture and appearance that can last 30 years or more with guaranteed protection against the Texas elements.
No wind worries here! Their 135MPH wind rating guarantees a strong hold.
What's the problem with dimensional shingles? Nothing.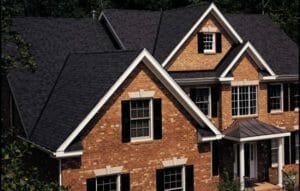 The Asphalt Roofing Manufacturers Association (ARMA) reports that dimensional asphalt shingles are the most popular asphalt shingle used today. The shingle industry reports dimensional/laminate asphalt shingles accounted for nearly three-quarters of all asphalt roofing sales in 2010. Everything points to that trend continuing through 2018.
Dimensional shingles are made of two or more layers of shingles, bonded together making them extra durable. This makes them the preferred choice for Texas regions with excessive heat and storm activity. Most dimensional shingles today are warranted from 30 years to life, depending on the installation and specific shingle manufacture.
The real appeal of dimensional shingles? They look great!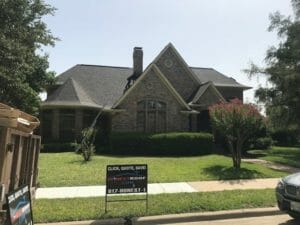 These shingles are easy to spot as you drive through a neighborhood. They don't look like run-of-the-mill flat lying 3-tab shingle and they add an immediate curb appeal value to any home. Dimensional asphalt shingles are available in a wide range of colors to match virtually any exterior.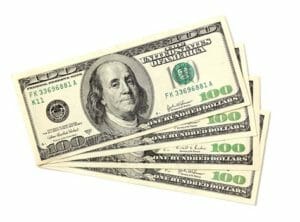 How Much Are They?
They are typically only a few hundred dollars more then a 3-tab roof. On average you can find them on the shelf of any big box home improvement store for $65-75 dollars a square. The TRUE cost difference to upgrade from a 3-tab shingle roof to a dimensional lifetime shingle roof is usually only $300 to $600 total. Depending on the size of the home.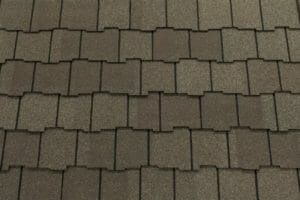 3. Luxury Asphalt Shingles
Why luxury asphalt shingles?
It's all about the looks. Luxury shingles are designed to replicate natural slate, tile and cedar shake roofs at a fraction of the cost.
Real shakes and slate tiles are expensive to purchase, and extremely laborious to install.
A slate roof may cost as much as 10 times that of architectural laminate shingles. Luxury asphalt shingles are a great roofing alternative for period-style homes that look best with slate- or shake-style roofs. The multi-dimensional texture of luxury shingles creates shadows and depths that look just like real shakes or slate.
Luxury shingles have triple extra layers that also bring extra weight. In fact, they can weigh twice as much per square as a normal laminate shingle and may not be best suited to every home.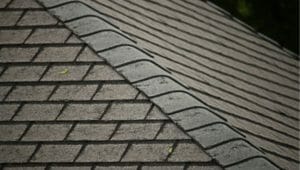 Risky Investment for DFW
Luxury high end shingles have also proven to be a very risky investment for the DFW area. Excessive hail storms seem to wreak havoc on the thicker pillow like luxury shingles. Although most of the damages are not considered a total loss, it can still cost homeowners thousands out of pocket for repairs after each hail storm.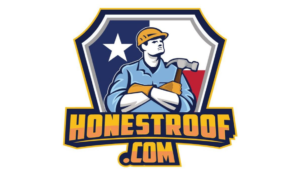 Need a new roof?
If you're in the market for new roof, give HonestRoof.com a call.
Free Same-Day Estimates, 7 days a week. Free In-Home Consultations.
Low Honest Pricing.
817-HONEST-1