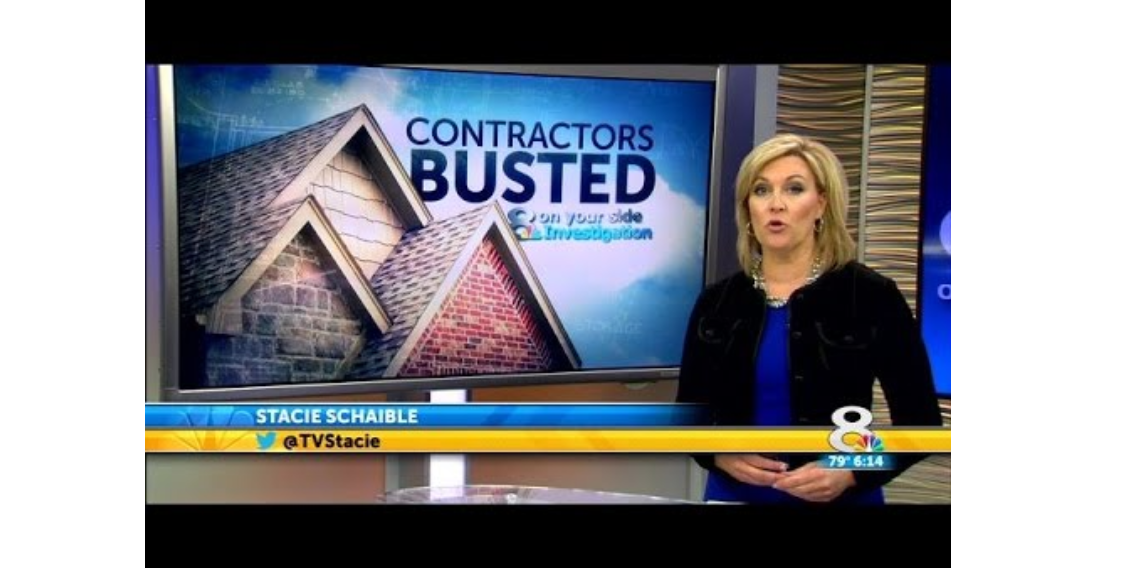 03 Jul

HOW TO GET OUT OF A ROOFING CONTINGENCY AGREEMENT

How to Get Out of a Contingency Agreement.

This is a question we are asked often.

The answer: Contingency agreements are simply tools being used by contractors to lock you into a "mental" agreement, dependent upon an approval by your insurance company. 

This means you may cancel a contingency agreement at any time, for any reason, with no legal recourse against you and no money owed, as long as no work has taken place at your home and/or no materials have been delivered.

However, even if one or both of these scenarios has already happened, you would only owe for the amount of work completed or a possible return fee for any materials that have been delivered.

At no time are you eternally indebted to a contractor simply because you change your mind or were fooled into signing a piece of paper allowing a contractor to meet with your adjuster and then profit from your insurance claim.

As long as no actual manual labor/work has taken place at your home, you owe nothing. Meeting with an adjuster does not qualify as manual labor.

A REAL ROOFING CONTRACT:

An honest roofing contract should have detailed line items disclosing exactly what work will take place, details of exactly what specific materials are to be used, details of how long all warranties will be and for an exact dollar amount you are to be charged upon completion.

One page or cookie cutter contracts claiming to charge everything to your insurance company or with pricing labeled "to be determined" are extremely risky and should be considered highway robbery. 

Would you agree to hire an auto mechanic with "pricing to be worked out after the work was done?"

Of course not. In fact, there should be nothing that you would ever agree to purchase this way.

Surprisingly, we see homeowner after homeowner finding themselves fooled into this type of agreement and living in fear. You have nothing to fear! Have you lost your mind? Stop being crazy. It is your house!

It has been you paying your insurance premiums every month! It is "you" your insurance company owes money to!

Just because you were fooled into signing something before you fully understood your insurance claim, in no way entitles any contractor to "all your insurance money". 

Feeling bad that you were tricked? It's not all your fault.

Contractors have gotten very clever at getting homeowners to agree to these ridiculous agreements.

THAT'S HOW THEY GET YOU:

How does it work? Contractors know the average homeowner has no idea how a roofing insurance claim works or feel they will be taken advantage of by their own insurance company. (very common myth created mostly by vehicle accident commercials) 

Contractors use this fear against you by fanning the flame against your insurance company and promising to be your saving grace by handling everything on your behalf.

It sounds like a great deal at first, until you start to ask questions and do your own research. Then, like thousands of homeowners before you, you want out of the agreement.

Regardless of what you are told, if you want out, contractors simply cannot afford to waste their time or money suing you in a court of law over a cancelled contingency agreement. As long as no work was performed, and/or no materials were delivered, it simply would not pay enough to even cover attorney fees, much less court costs, loss of time, more bad online customer reviews, BBB complaints, Rip off reports complaints, etc..

Loosing the occasional homeowner is all part of the job of a storm chaser.

EMPTY THREATS:

Customers who cancel these ridiculous agreements, typically receive calls, emails and letters from contractors with threats of legal action for a few weeks. Then the contractor eventually moves on to the next unsuspecting homeowner.

Over a 30 year period, we have personally witnessed thousands of canceled contingencies and only once did a contractors threats actually result in a civil court date. The contractors case was immediately thrown out and the homeowner was awarded thousands of dollars for harassment. 

Why? The state is going to protect "you", the homeowner. Not some storm chasing contractor that wants all your insurance money.

COMMON SENCE:

Just because a contractor drove to your house and was present when your roof claim was approved, in no way obligates the contractor to your insurance money or to your insurance claim.

Regardless of what the contingency agreement says, you owe nothing unless actual work took place at your home and/or materials were delivered.

YOU ARE THE POLICY HOLDER!

If "you" have legitimate roof damages to "your" home that "you" insured, "your" insurance claim is going to be approved whether you have a contractor present during the inspection or not.

That is the scam. The smoke and mirrors, the slight of hand. Storm chasers want you to believe your insurance claim approval was all because of them.

THE LAW:

The next form of proof, is the law itself. There is actually a Texas law forbidding contractors from representing homeowners during insurance claims or acting as public adjusters, if they also intend to perform the work. (section 4101.201-203 and 4102 .201-204 of the Texas Insurance Code).

It seems to be a loosely written law that contractors mostly ignore, but it is being used by homeowners as a defense and with dominating results.

The story below is a true an actual case where a local DFW contractor learned this lesson the hard way. Since this case was heard, we cannot find one other case of a contractor taking a homeowners to court over canceled contingency agreements in DFW.

Unfortunately, we are legally restricted from naming the contractor and the identities of all parties have been changed for protection and privacy reasons. However, we were given permission to share the story by the actual homeowners themselves.

XYZ Roofing & General Contracting Vs Mr. & Mrs. Johnson

The very next morning following a large hail storm, Mrs. Johnson was approached in her driveway by a young man in shorts and ballcap, claiming to be a roofer from her area, offering free roof inspections. Confirming that the inspection was free, she allowed the young man to climb her roof and check it out.

The young man returned a short while later, showed her a few pictures of some damages to her roof and recommended that a claim be filed with her insurance company. He tells her that it is very important that he is present for the inspection with the adjuster to ensure that all the damages are accounted for and the claim is paid correctly, so nothing is missed.
The Contingency Agreement
He agrees to meet with the adjuster, Free of Charge, "If" the customer signs a "contingency agreement" that stated the following:
I, owner of the above reference property, have had said property inspected by XYZ Roofing & General Contracting. As a result, believe I have hail or wind damage from the storm that occurred on ___XX__/_XX_/_2016____.
XYZ Roofing & General Contracting is hereby authorized as my contractor to:
• Inspect and document the damage caused by the storm.
• Meet and deal directly with my insurance company, adjusters, and mortgage companies
• Obtain an "Agreed Price" approval from my insurance company and expedite the processing of all paperwork.
• Proceed with repairs or Replacements within 30 days of approval and funding
Upon the approval and release of funds from my/our insurance company, I/we will execute a written contract with XYZ Roofing & General Contracting for the repairs and/or replacement specified by my insurance company for a price equal to but not exceeding the full amount of my insurance proceeds.
I understand that there are no charges for these services other than the awarding of the contract, and I/we hereby agree to award the contract to XYZ Roofing & General Contracting upon approval from my insurance company. 
This agreement is only contingent upon the approval of my/our insurance company. As a means of clarification, Contingent means; if there is no approval by my/our insurance company, there is no contract. I am also aware that my out of pocket expense will not exceed my deductible amount, unless specifically authorized by me/us in writing (subsequent contract or change order).
SOUNDED GOOD AT FIRST:
This of course sounded too good to be true…, so she asked the young man to stop back by later that evening to speak with her husband, Mr. Johnson. The young man retuned later that evening as promised and by then her husband had read over the agreement back and forth multiple times being sure that he was not missing anything or being scammed.
He asked the young man if there was any catch to this agreement in any way. The young man assures Mr. Johnson that everything is on the up and up.
So, both Mr. & Mrs. Johnson agree to file the claim and allow the young man and his employer to represent them during the inspection.
The claim was filed and the inspection took place 2 weeks later. After the inspection the adjuster told Mr. & Mrs. Johnson that he would release their check payment to them within 7 business days. He asked if the young man had supplied them with an estimate of his own so he could get a copy for his records. They explained that he had not provided them with an estimate but that he had agreed to work for the insurance proceeds.
THE ROOFING SALES PERSON REFUSES TO PROVIDE A BID
Before leaving, the adjuster recommended that Mr. & Mrs. Johnson get a few written estimates for comparison. So, after the adjuster left, Mr. & Mrs. Johnson then asked the young man if he had an idea of what the costs were going to be for all the work.
The roof salesman immediately replies in a defensive tone, "No Mr. Johnson, our estimate is what ever your insurance company pays". "You already agreed to this by signing the contingency agreement."
Mr. & Mrs. Johnson said ok and told the young man they would be in contact with him after receiving the documentation from their insurance company. Naturally, Mr. Johnson immediately began to have second thoughts.
Realizing he had not seen an actual estimate from the young man or his employer, he began to suspect that something was not quite right. "How much are they really charging? What if I am being scammed?"
The next day, he called around looking to receive written estimates from other local roofing companies to compare to his insurance estimate. Three separate roofing companies visited the property the next day and only one was willing to provide him with a written estimate disclosing their actual costs. The majority wanted to handle his claim on his behalf, for "what ever the insurance company pays".
It was then that Mr. Johnson began to put it all together. They don't want to give written estimates because they don't want to leave any money on the table. They want all of the insurance money. 
Mr. Johnson realized that the real scam, right from the beginning, was getting he and his wife interested in having someone "meet with his insurance adjuster". This prevented he and wife from even thinking about asking for an estimate.
Mr. Johnson then called the young man and explained that he was no longer comfortable with the agreement and demanded that he give them a written estimate or he would have to find another contractor.
The young man, who had been mostly pleasant up to this point, immediately began to scream and cuss at Mr. Johnson over the phone, threatening to sue Mr. Johnson in a court of law. The young man then says he would have his boss call him and hung up the phone.
This was all very shocking to Mr. Johnson. He had no idea the kind of person that he had been dealing with this entire time. A few minutes later, Mr. Johnson received a call from the owner of XYZ roofing and general contracting, wanting to know why Mr. Johnson had changed his mind.
After explaining that he was not comfortable moving forward without knowing what their actual costs were, the company owner himself began to cuss and again threatened to sue him, claiming that Mr. Johnson had already signed an agreement giving them the job for the cost of the insurance proceeds.
Not even the owner was willing to listen to his reasoning as to why he was having second thoughts.
Not one to be pushed around, Mr. Johnson immediately called his grandson, who just happened to be in the process of graduating law school. He sent his grandson a copy of the contingency agreement and explained everything that had happened from day one.
Being Sued by the Roofing Company
The following day, just as promised, Mr. & Mrs. Johnson received a certified letter stating they were indeed being sued by XYZ Roofing.
Mr. Johnson sent the letter to his grandson and asked for advice on how to handle it. Mr. Johnsons grandson stated that he would handle everything on his behalf and assured him that he had nothing to worry about.
Later that evening his grandson discussed the situation with his law professor. He and the professor began to do a little research of their own, and this is what they found.
Since 2003, section 4102 .051 of the Texas Insurance Code has required individuals to be licensed as public adjusters, if they intend to adjust claims on behalf of insureds. Even if you are properly licensed at the time as an adjuster, section 4 102. 158 of the Texas Insurance Code makes it a conflict of interest to "adjust a claim on behalf of an insured" and "make the repairs associated with the claim."
To be clear, it is a violation of the Texas Insurance Code to profit from both adjusting the claim or acting on behalf of the insured and making the repairs. Knowing violations can subject an adjuster/contractor to loss of license, disciplinary proceedings and fines or penalties. See Tex. Ins. Code §§ 4102.201-204.
Contractors Didn't Care!
Even knowing there was a written law forbidding it, contractors did not care. Defiantly ignoring the laws, contractors continued on with their pursuit of the falling hail gold from the skies. The Texas legislature then attempted to strengthen the laws against such practices in July of 2013 by rewriting the law.
Section 4101 of the Texas Insurance Code now states:
A roofing contractor may not act as an adjuster or advertise to adjust claims for any property for which the contractor is providing, or may provide roofing services, regardless of whether the contractor holds a public adjusters license under this chapter, or not.
What this means, is that now, in addition to public adjustors, roofing contractors (even if licensed as public adjusters) are subject to loss of license, disciplinary proceedings and/or possible fines or penalties for violations of the statute. (See Tex . Ins. Code§§ 4101.201-203 and 4102 .201-204.)
Immediately, the grandson decided to keep this information to himself and not tell the roofing company of the landside victory, before the case was even heard.
A few months later, after weeks of harassing phone calls and aggravating letters from the contractors, the case was finally being heard by a judge. Mr. Johnson, now being represented by his grandson, a licensed attorney and part time law professor, showed up to court with a glowing confidence of victory.
Here Ye, Here Ye….. All Rise for Court!
Mr. Johnsons attorney immediately demands the case be thrown out and asks permission to approach the bench. The judge grants permission and the attorney, never saying a word, turns over a copy of the written legislation law to the judge.
The judge spent approximately 30 seconds reading over it before asking both sides to return to their seats. The contractors attorney began to speak when the judge interrupted him. This Case Is Dismissed! The contractor could not believe his ears. They hadn't had a chance to say one word.
The judge went on to deal out a harsh tongue lashing to the contractor. Then awarded Mr. & Mrs. Johnson $5,000 in stress and aggravation to be paid immediately by the roofing company. In addition, the judge demanded the contractor also pay all court costs, from both sides.
In the end, the contractor openly admitted to the judge that his goal was to take over the homeowners insurance claim, subcontract the work out to someone else and split the left over money with his sales staff. 
The young salesman openly admitted to knowing nothing about installing a roof system. Saying he had simply been hired and trained to seek out hail damages, knock on doors and convince homeowners to allow him to handle their insurance claim. 
For doing so, he had been promised a 50% split of the profit by the company owner.
This money of course being taken out of the homeowners insurance money. He was on his 3rd day of work when all of this happened.
No One Cares!
Despite the judges warnings, fines and court costs, the contractor and the sales person were spotted 3 days later "in the same neighborhood" working under "the same contingency agreements".
WHY? Because it's worth it!!
The sad reality is that most homeowners simply have no idea how insurance claims work and are afraid their insurance company will take advantage of them. This is the driving force making contingency agreements such a popular choice.
From insurance claims, to roof estimates, homeowners are simply being fast talked into handing over all their insurance money without ever even knowing it.
The Johnsons represent a very small percentage of homeowners who figure out that something just isn't right, before its to late.
Most homeowners simply do not know what to do after a hail storm and are being tricked into feeling as if they have no choice or need the contractors help with handling their claims. All Lies! They are simply giving away all of their insurance money to a middleman.
There are huge profits in each hail claim and contractors want it all.
It's worth it to contractors to loose the occasional homeowner and keep going. There are thousands more homeowners who are unknowingly willing to give away all their insurance money.
This very thing is happening to homeowners all over the Dallas Fort Worth area, every time there is a hail storm.
Legitimate contractors do not rush out to knock on doors or call you after hail storms. Only aggressive sales people or middleman companies looking to take over your claim.
Mr. & Mrs. Johnson are now life long customers of HonestRoof.com and agreed to let us share their story. We provided them a written estimate the same day they requested it. Installed the roof 2 weeks later and they had $3800 left over out of "their" claims money, that was legally theirs to keep, instead of going into the pockets of a sales person.
Homeowners!!! WAKE UP!!
Always Demand Written Estimates. Purchasing a new roof should be handled the same way you would purchase anything else of value. Get written estimates, do your research, choose wisely.
Do not simply give away all of your insurance money because you do not understand how claims work or you are afraid to handle your own claim. Claims are not hard. It's as easy as making a 5 minute phone call.
There is nothing to fear. It is your claim. It is your home. It is your insurance money. You do not owe anyone anything. Cancel the contingency agreement and move on. Do not let contractors scare you.
If you do not believe what you just read, call your very own insurance company and ask them to tell you the truth about contingency agreements.
As long as no work has been done and no materials have been delivered, you owe nothing!
Want a real roof estimate? Give us a call or fill out our contact page. We can put an honest written estimate into your hands within 24 hours or less.
HonestRoof.com.
OFFICE: 817-HONEST-1,
CELL/TEXT: 817-966-2863