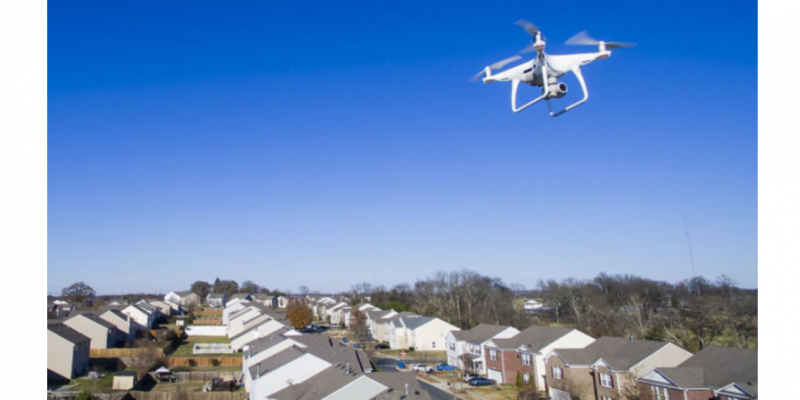 05 Jul

ARE DRONE ROOF INSPECTIONS ACCURATE?
DRONE ROOF INSPECTIONS
We are receiving a lot of requests these days for drone inspections. Every so often someone asks, "Hey, wait a minute…are those accurate? The answer….Absolutely!
Drone fly-overs are capable of seeing everything an actual human could see…and more, without the treat of doing more damage.
Technology has come a long way. By taking advantage of these cutting edge opportunities, we are able to save our customers thousands of dollars a year in unnecessary inspection and maintenance fees, not to mention the huge convenience.
WE HAVE PROBABLY ALREADY BEEN THERE
Most fly-overs are actually conducted immediately following a large hail storm. We are able to survey and record the damage from the air, map the storm swath, diagram and measure roof systems and log material types, all before you even call us.
By the time we receive a call from a homeowner in that area requesting a free roof inspection or estimate, we have most likely already conducted a flight over their home and have all of their storm damage and roofing information saved and ready to estimate.
GIVE IT A TRY!
If you don't like meeting people at your home or just want to look at pricing without all the fuss, order a free drone inspection. It never hurts to see an estimate. Most estimates are emailed the same day as your request. In fact, if we have already performed a fly-over for your area recently, we can most likely email your estimate to you within 2 hours or less.
It's Risk Free!
All inspection/estimates are 100% free, with no obligation to hire and also includes free written engineers report (with pictures) for you to keep. That's a $350 Value….absolutely free.
STAY IN YOUR PJ'S….ORDER A DRONE INSPECTION!
TEXT – "DRONE ME" to 817-966-2863 or call 817-HONEST-1
Drone inspections not your thing? No problem, we offer free in-home consultations as well. Text "CONSULTATION" TO 817-966-2863, or call 817-HONEST-1