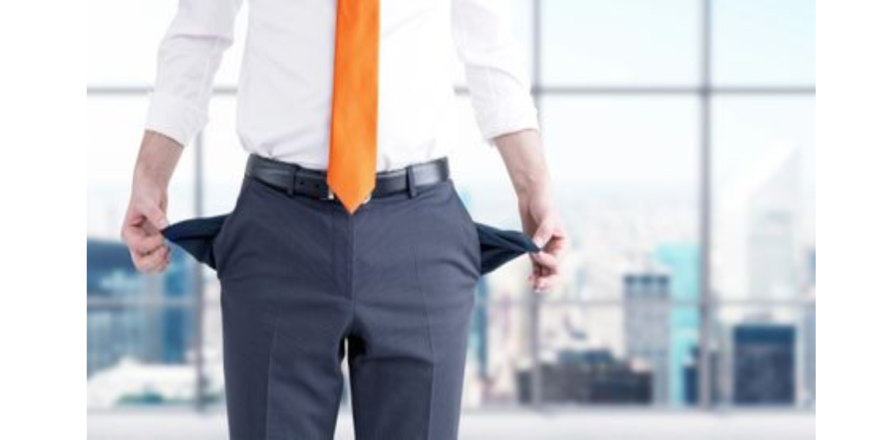 05 Jul

THE TRUTH ABOUT CLASS IV IMPACT RESISTANT ROOFING SHINGLES
THE TRUTH ABOUT IMPACT RESISTANT ROOFING SHINGLES
If you have filed an insurance claim recently against hail damages, you were most likely told by your insurance company or adjuster to consider upgrading to a Class IV impact resistant roofing shingle. Doing so could save you as much as 30% off your monthly insurance premiums.
THE TRUTH
We do not recommend Class IV impact resistant shingles….and here is why.
In 2001, at my own insurance companies recommendation, I myself installed a class IV impact resistant roof shingle on my own home. For doing so, I would also receive a 30% reduction off of my monthly insurance premiums.
I felt that this was such a great deal that I begin to recommended this product to all of my friends, family and customers.
Just over 5 years later, my home was hit by another large hail storm. Considering that I had installed an impact resistant roof, I felt pretty confident that my roof would not be damaged and that I should not have to worry with repairs/replacement like everyone else.
WRONG
The following day I decided to go ahead and take a look at my roof, just to be sure everything was ok.
After a quick roof inspection, sure enough, there were damages spread out on every slope of my home. So much for "impact resistant".
So….I filed the insurance claim…received a call back immediately and set an inspection date to inspect my roof with an adjuster 2 weeks later.
EVERYONE IN MY NEIGHBORHOOD IS GETTING A NEW ROOF
It has now been almost 2 weeks since the storm and we are already replacing most of the roof systems in my neighborhood. I know my inspection is coming soon and I am eager to get the inspection done and out of my way.
CLAIM DENIED
Finally, the day had arrived for my adjuster to show up and solve my roofing problems. The adjuster climbed the roof, spent approx. 30 minutes documenting the damages and taking photographs, then came down the ladder and said, "My apologies Sir, Claim Denied".
Is this a joke, I uttered?
"No sir, the damages are not considered a total loss. You have approximately $1500 – $3500 worth of damages by my estimation and your deductible is $3800, thus leaving me unable to cover the cost of this claim.
Basically the damages/repairs to my roof did not even meet my deductible amount, therefore all repairs would now be out of my own pocket.
Wow! Now I see why you guys offered to give me 30% discount off of my monthly insurance premiums if I installed this roof. Because you knew you would never have to pay to replace my roof again!
MAKE THE REPAIRS OR YOU'RE CANCELED!
As the adjuster left, I thought, "well, nothing is leaking, I have better things to worry about right now, I will just let it be.."
To my surprise, I received a letter 2 weeks later stating that they were now giving me approximately 90 days to make the repairs to the roof and to prove that the work had been completed or they were going to cancel my insurance.
What??!! Not only did they deny full replacement, now they want me to repair it out of my own pocket or I'm canceled! I quickly put in a call to my agent, and bottom line, "nothing we can do", he says. You have to get it repaired. We cannot insure it in its current condition.
WHAT ABOUT MY CUSTOMERS!?
I had been spending so much time on my own claim that it never occurred to me all of the homeowners that I had recommended the impact resistant shingles to, just as the phones began to ring. Not only was I living the nightmare, customers all over DFW were also feeling the sting as well. Customer after customer calling to complain that they were either being denied full replacement or being forced to pay for repairs out of their own pockets. Some of them never even filed a claim. The insurance companies were sending all homeowners with class IV impact resist roof shingles a letter requesting proof of repair/replacement whether they had claimed it or not.
WHAT TO DO?
The problem with repairing my roof, is that I am being asked to "repair" a 5 year old roof with new shingles that would not match the old ones in color. If you have ever been driving down the road and looked up at a roof that appeared to have streaks or have different shades of colors on it, then you know how it looks. Not good.
I tried to explained this to my insurance company and they did not care. Fix it or your canceled.
I DECIDED TO PUT UP A FIGHT
After attorney fees and 2 years of legal battling, I basically wasted my money. I took a serious loss by listening to my insurance company as well as did many of the customers that I recommended the class IV impact resistant shingles to.
When it was all over I ended up tearing off the impact resistant roof and installing a normal Lifetime Owens Corning Duration shingle out of my own pocket.
In the end, I learned a valuable lesson. When an insurance company offers a big discount for something, there is always a reason why.
Insurance companies recommend the class IV roofs because they know they will most likely never have to pay for your full roof replacement ever again.
That doesn't mean that your roof is not going to ever be damaged by hail again, only that it will most likely not be viewed as a total loss, therefore they no longer have to pay for it.
DO NOT BE FOOLED BY THE PREMIUM DISCOUNT
Class IV impact resistant roof shingles are a really good idea, for everywhere except the Dallas/Fort Worth. We simply have far too many large hail storms that can and will damage any type of roof system. There is no such thing as a hail proof roof.
Now, I use and recommend only the Lifetime Owens Corning or GAF shingles and nothing else. They are strong enough to stand up to nearly all of the hail storms that frequent our area but will be completely totaled out and paid for in full by the insurance company in the event that a large hail storms hits. Which is highly likely for our area.
THERE IS NO SUCH THING AS A HAIL PROOF ROOF
Don't be fooled. Save your money. There is no such thing as a hail proof roof. Check out the Owens Corning DURATION Tru/Def shingles. You will thank me later.